Experience the difference… schedule your appointment today!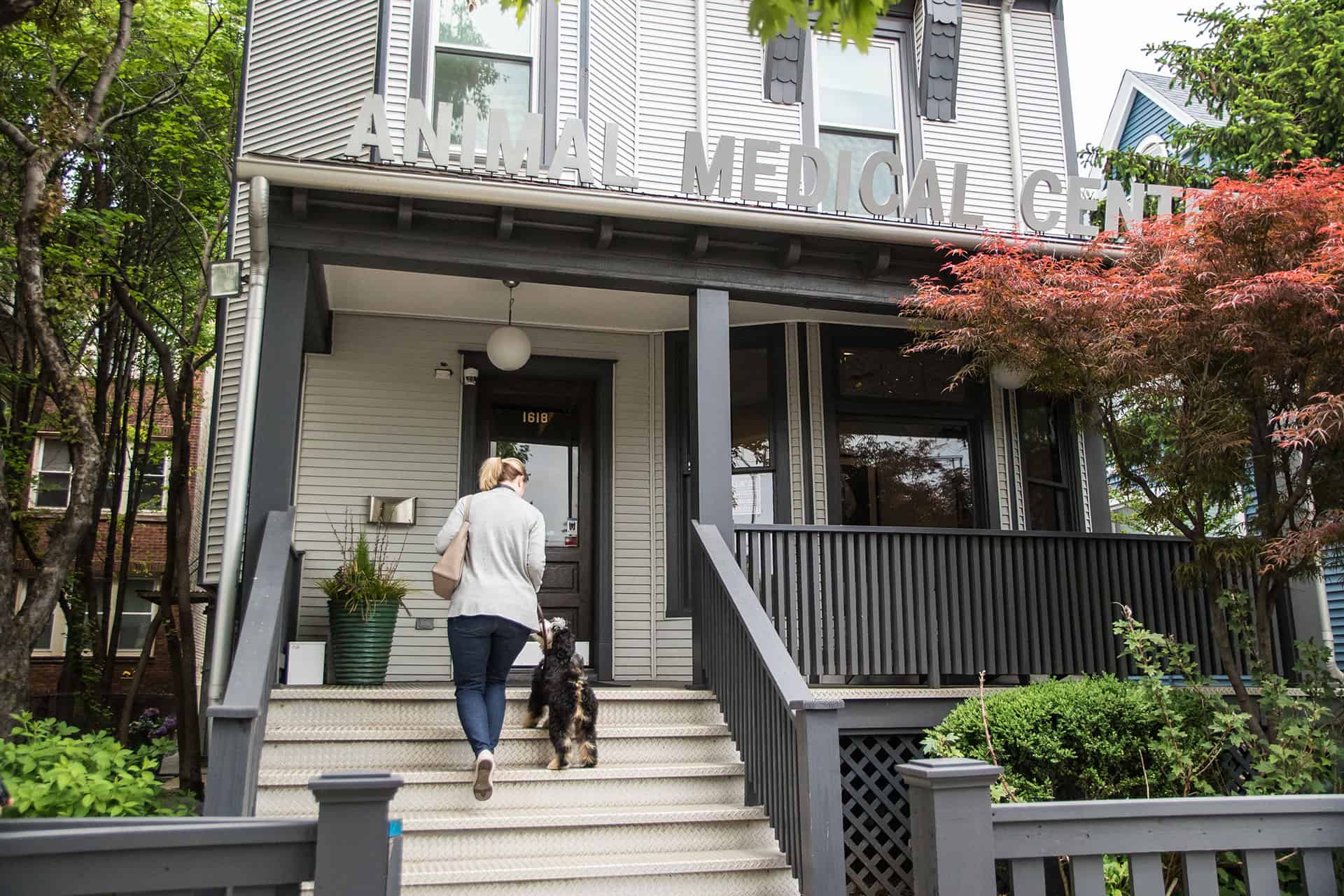 Our state of the art veterinary clinic resides in a fully restored and expanded Victorian home in the heart of Chicago's Lakeview neighborhood.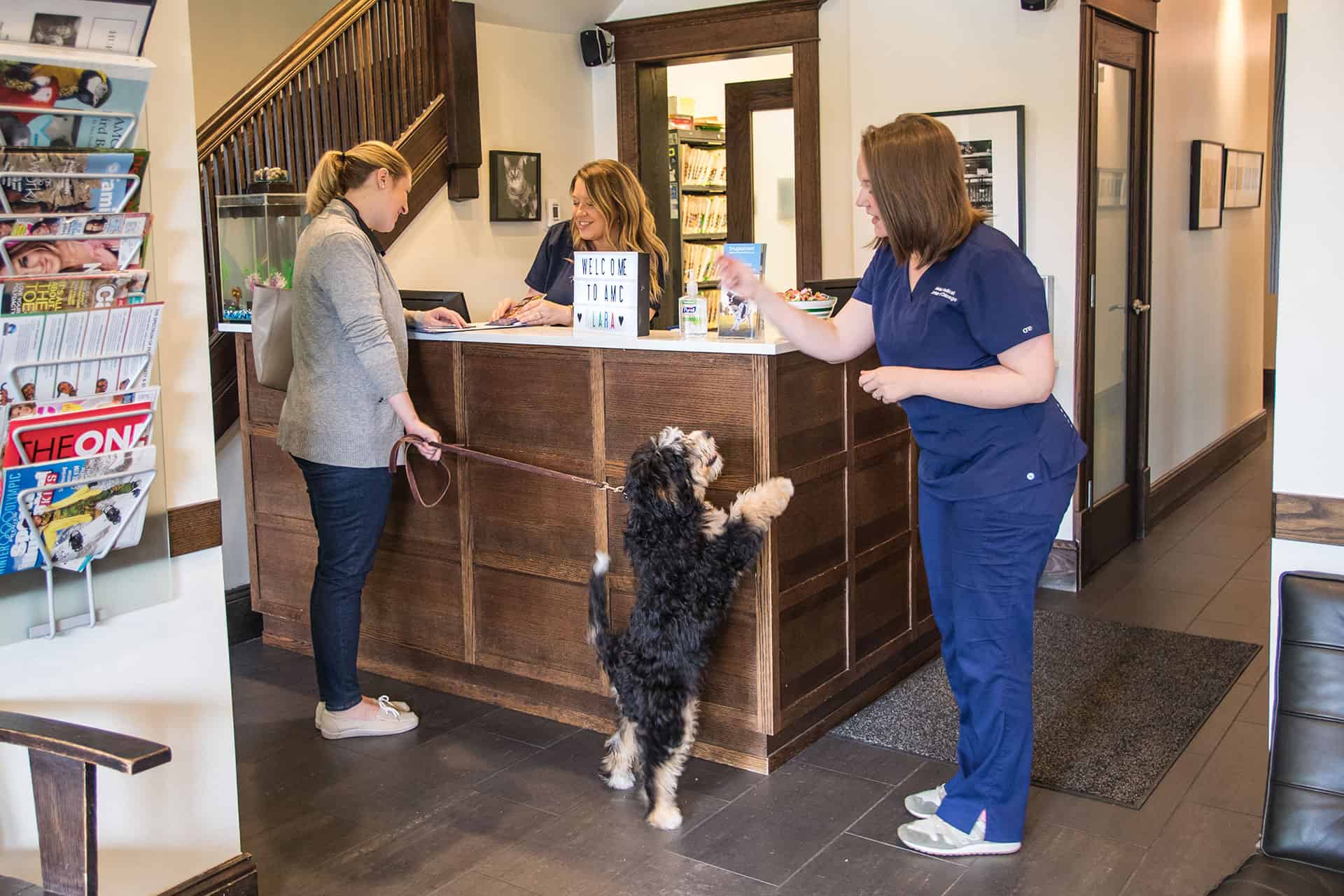 At AMC, we believe in recognizing a familiar face, welcoming a new one and treating everyone with respect and compassion.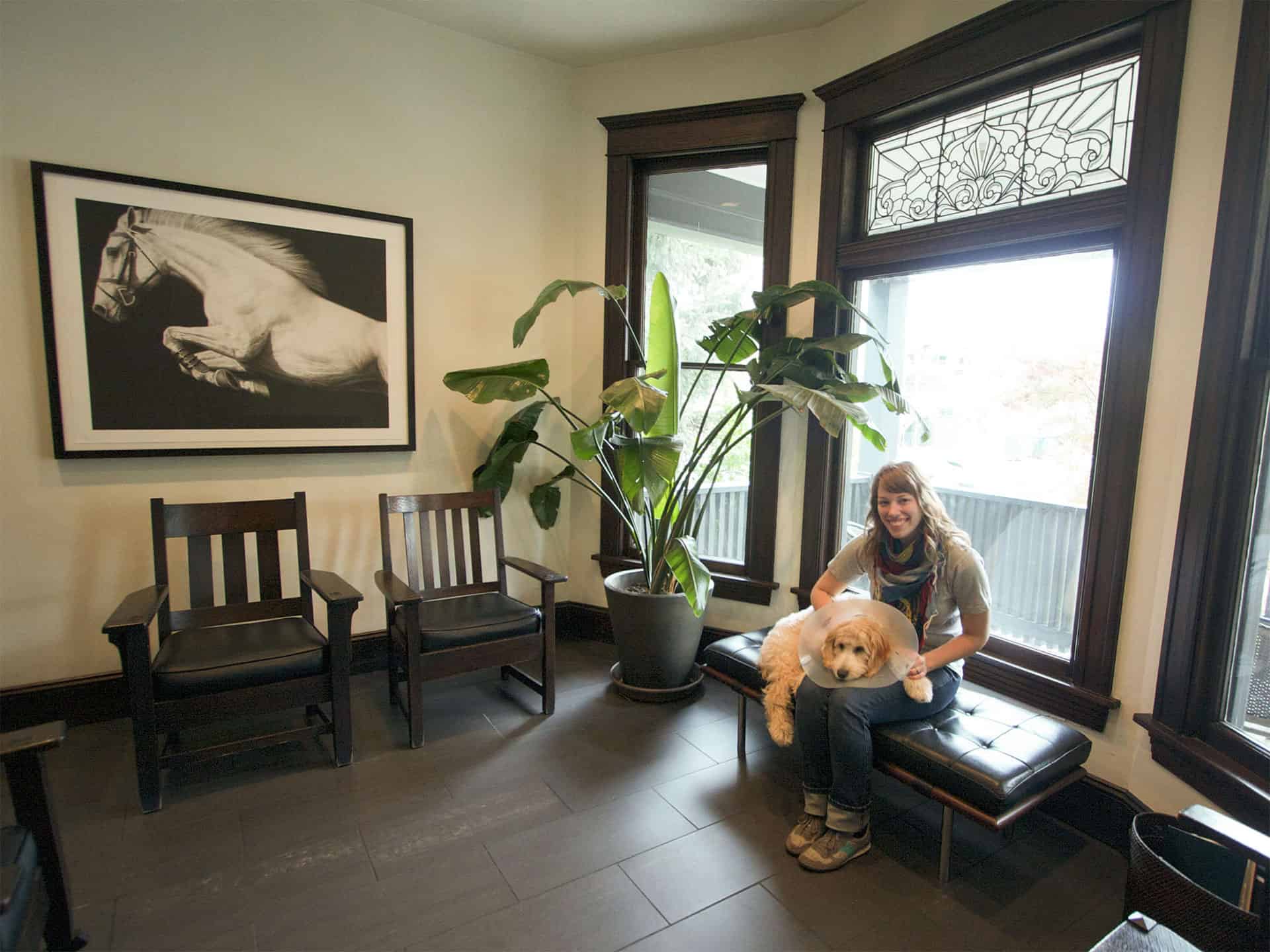 Waiting Area



Feel at home in our spacious and sunny waiting room, where you and your pets can enjoy a drink of water, read a magazine, or chat with other clients while you wait.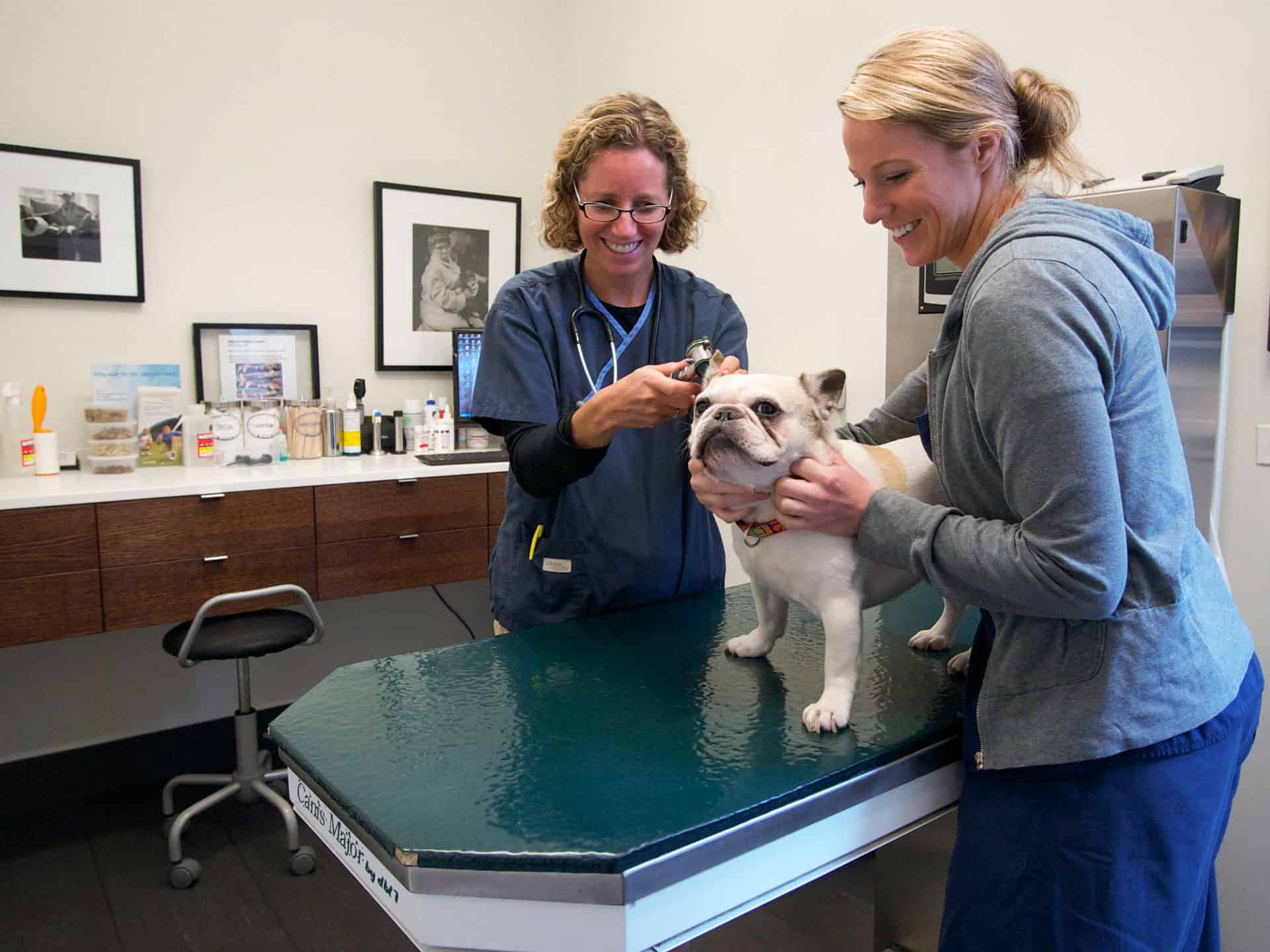 The examination room is where you'll meet one of our veterinarians. Your doctor will perform a comprehensive examination on your pet and address your concerns and questions, as well as make health care recommendations.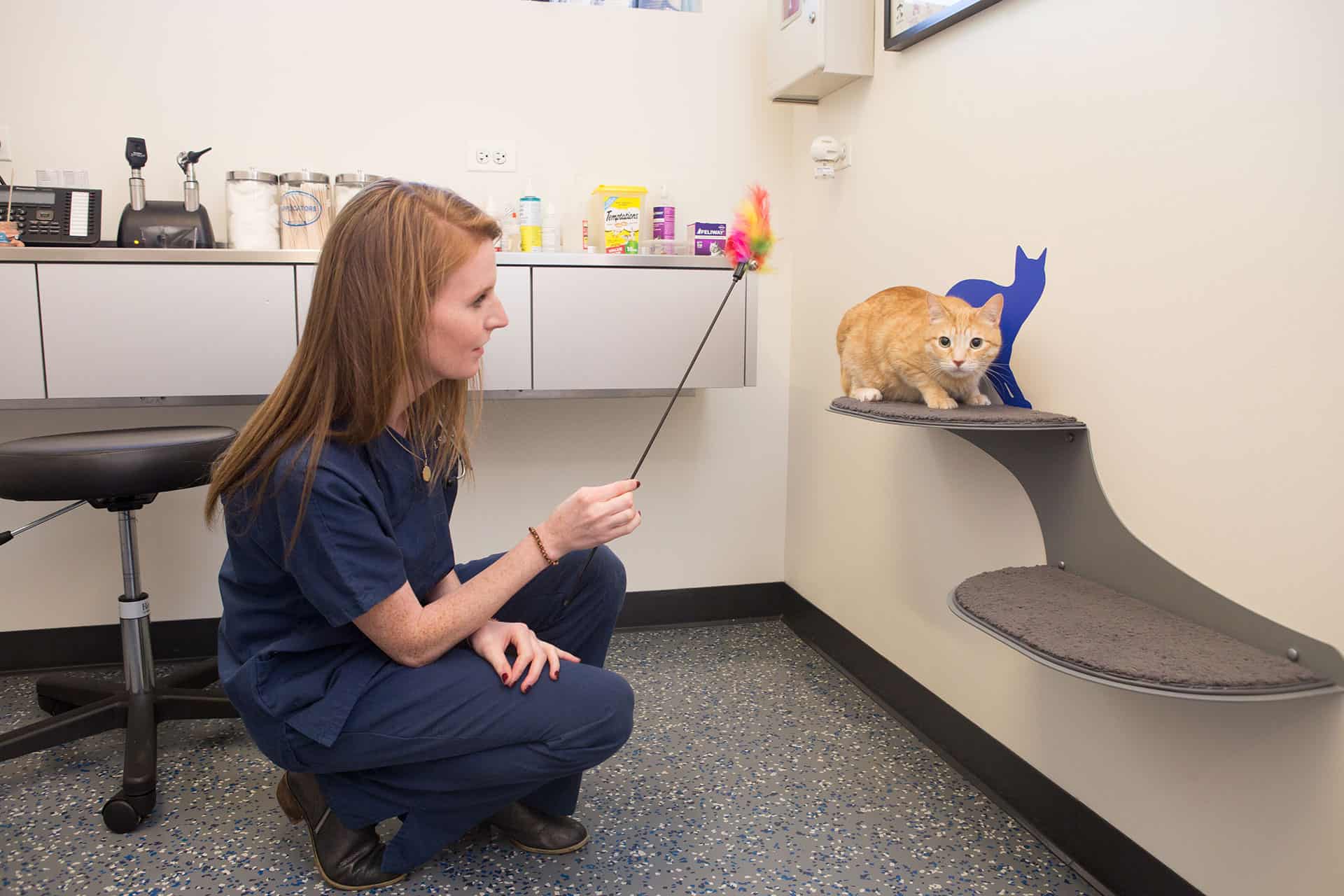 Our Feline-Only Examination Room - a quiet and playful environment to examine your cat in.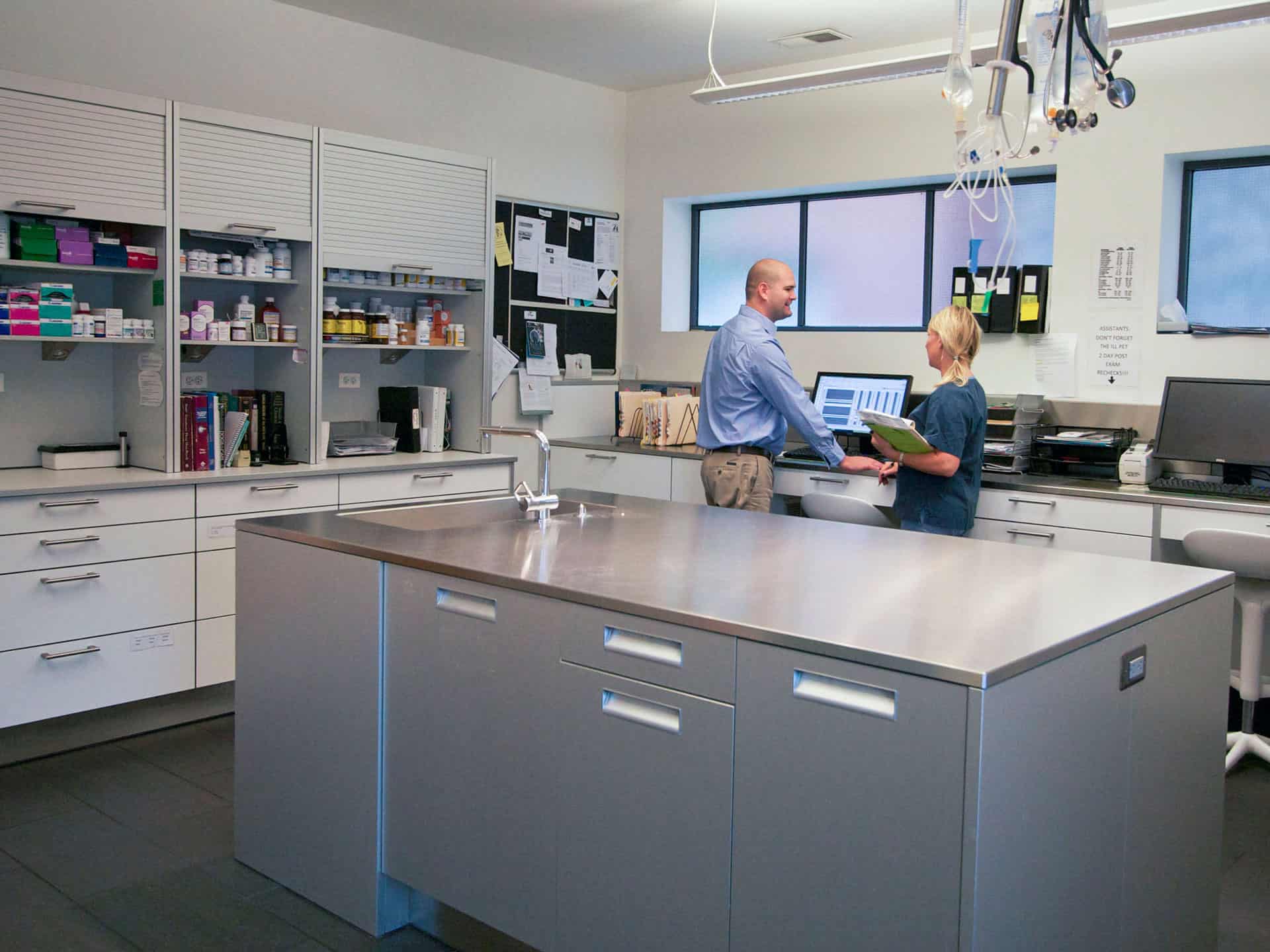 The pristine treatment area provides ample space for caring for your pets, which includes administering medication, placing intravenous catheters, obtaining blood and urine samples, and treating wounds. The open layout of this room fosters collaboration amongst our professional staff members - something we strongly encourage at AMC.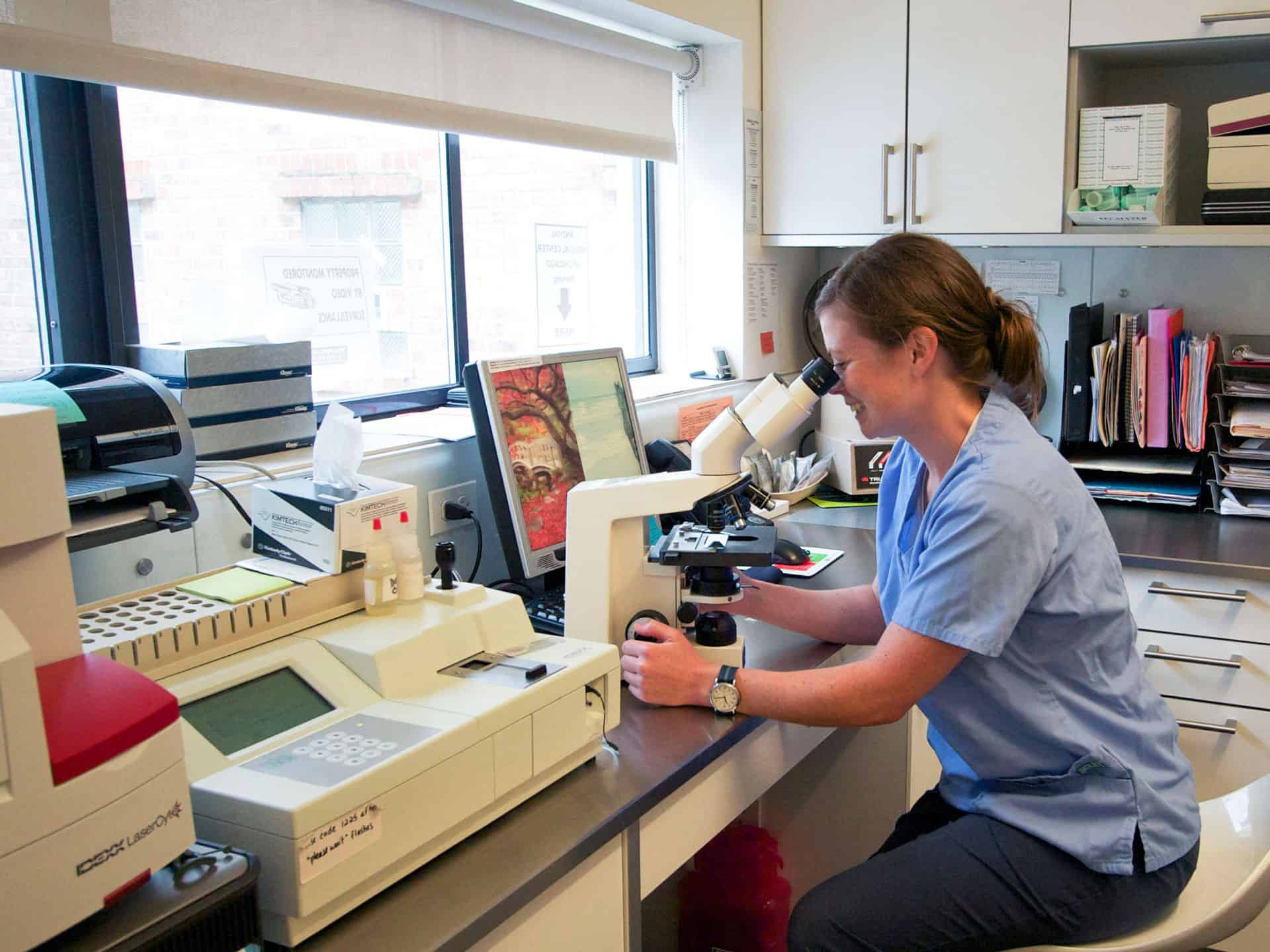 Our in house laboratory is fully equipped to perform emergency diagnostics, as well as routine pre-anesthetic blood work, urinalysis, fecal analysis and microscopic evaluation of tissue samples.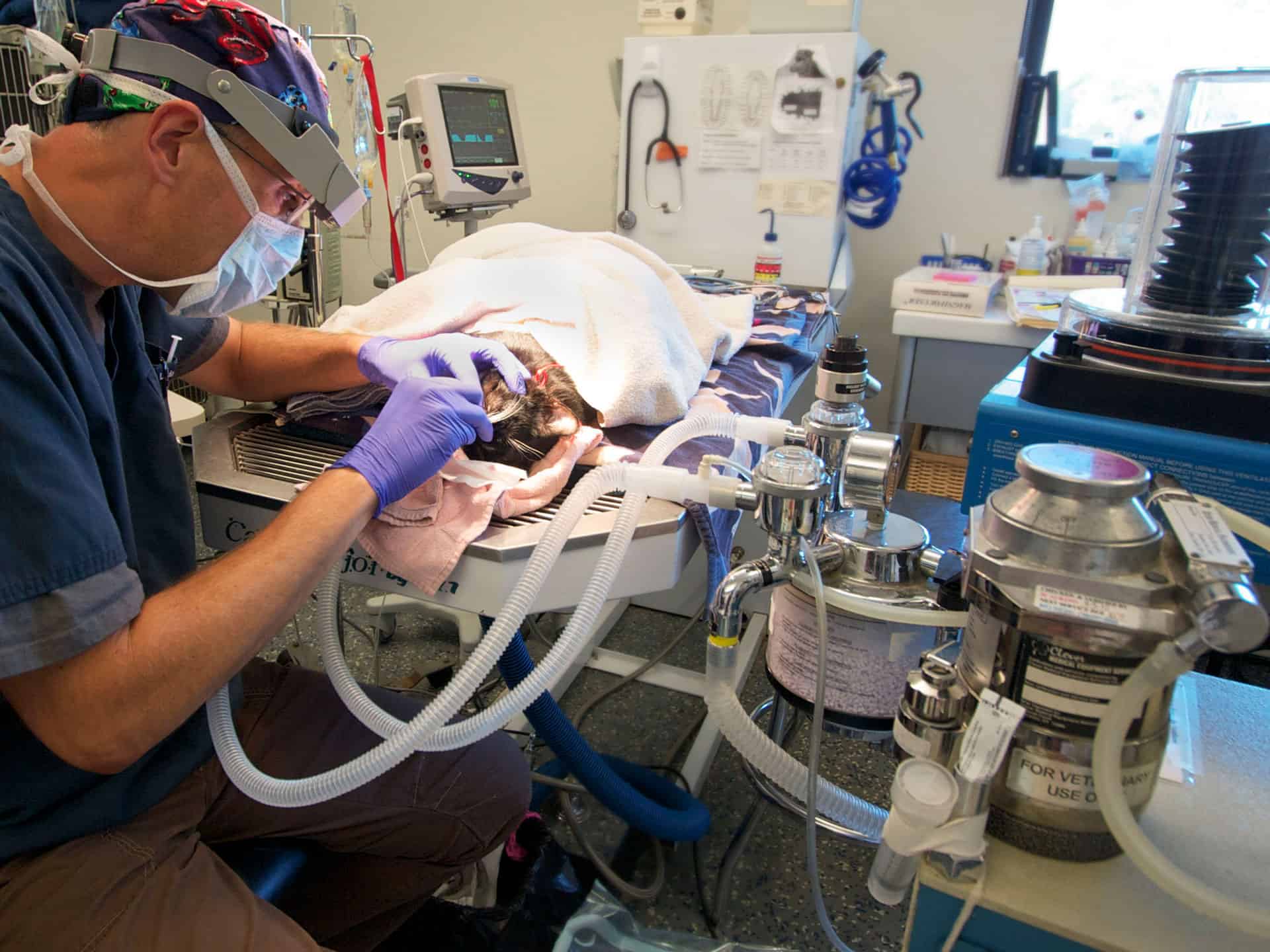 We strongly believe that keeping a pet's mouth clean and healthy will extend and enhance their quality of life. Under general anesthesia, we perform dental cleanings with an ultrasonic instrument, take dental radiographs, and perform comprehensive oral assessments and oral surgery.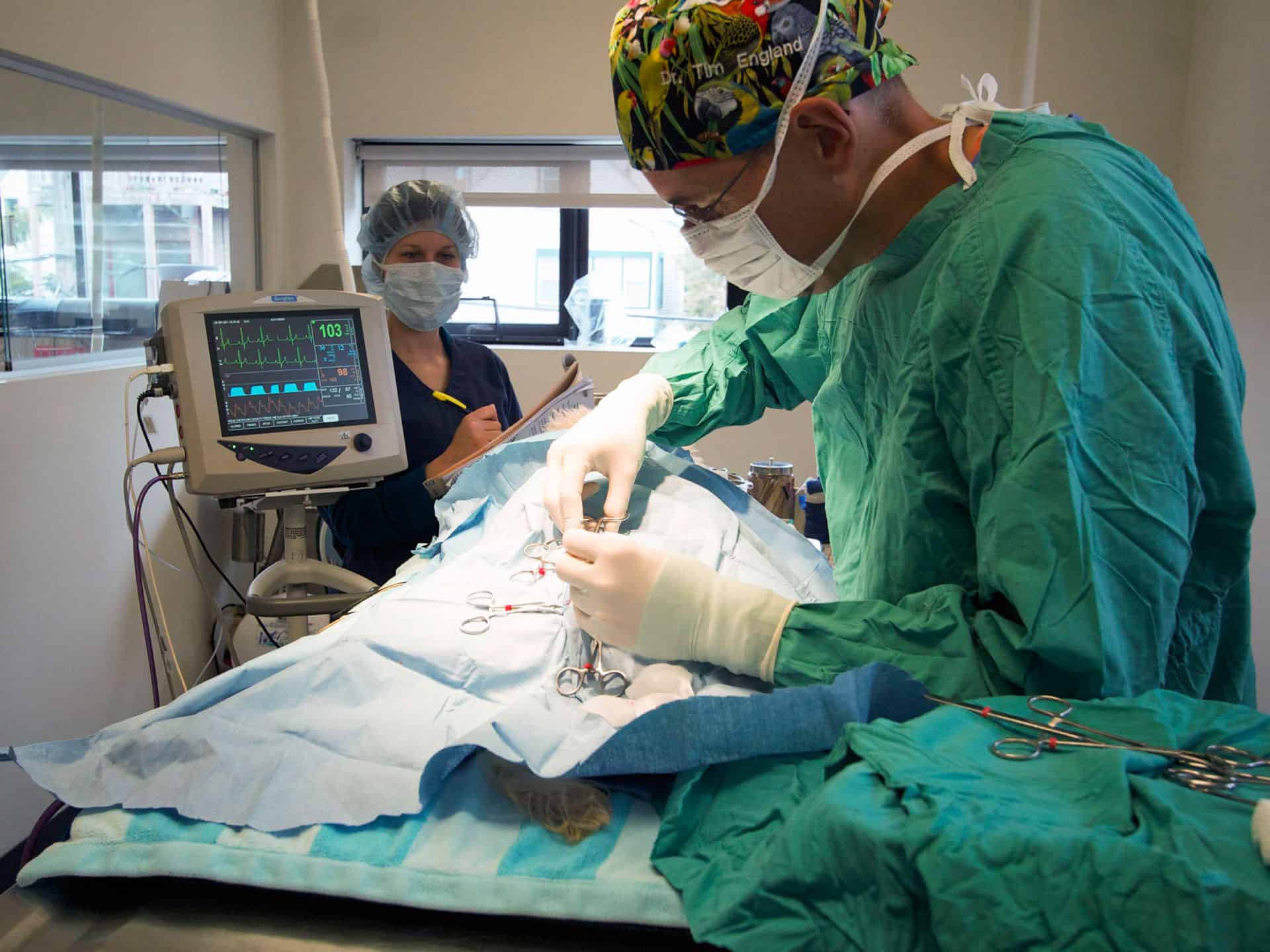 Our veterinarians wear caps, masks, sterile gowns and gloves when performing surgery in our state of the art surgery suite located on our second floor. All our surgical patients receive IV fluids and pain management while their vitals are continually monitored by both a Certified Veterinary Technician and surgical assistant.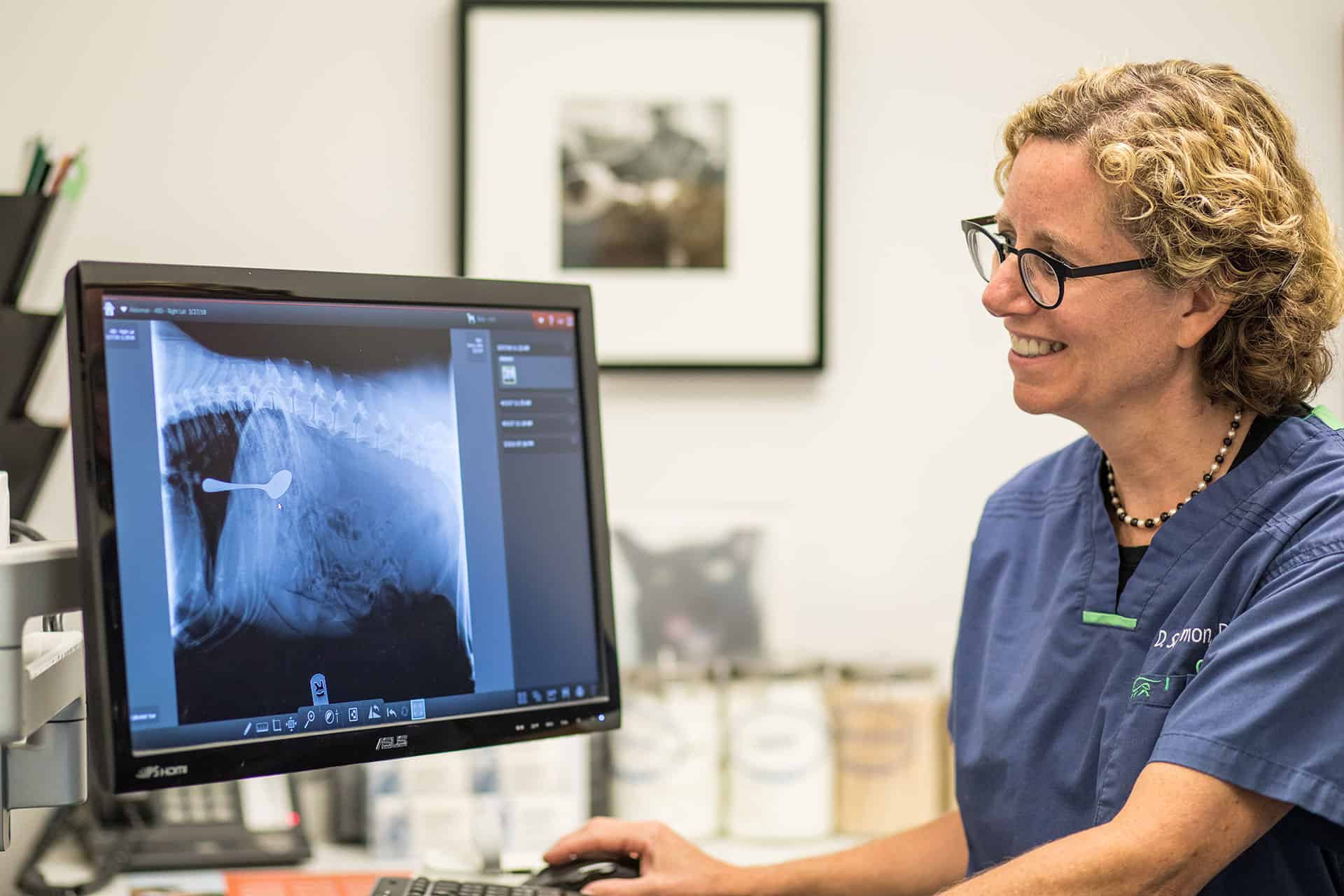 Digital x-rays are taken on site to provide detailed images of your pet. Using this superior technology, digital x-rays allows us to capture images faster minimizing patient manipulation, and enables us to view radiographs on any computer in the hospital. Another wonderful feature is that we can email images to specialists around the country for advice. The digital x-ray system supports our mission of "greening" our practice by eliminating film processing chemicals and equipment.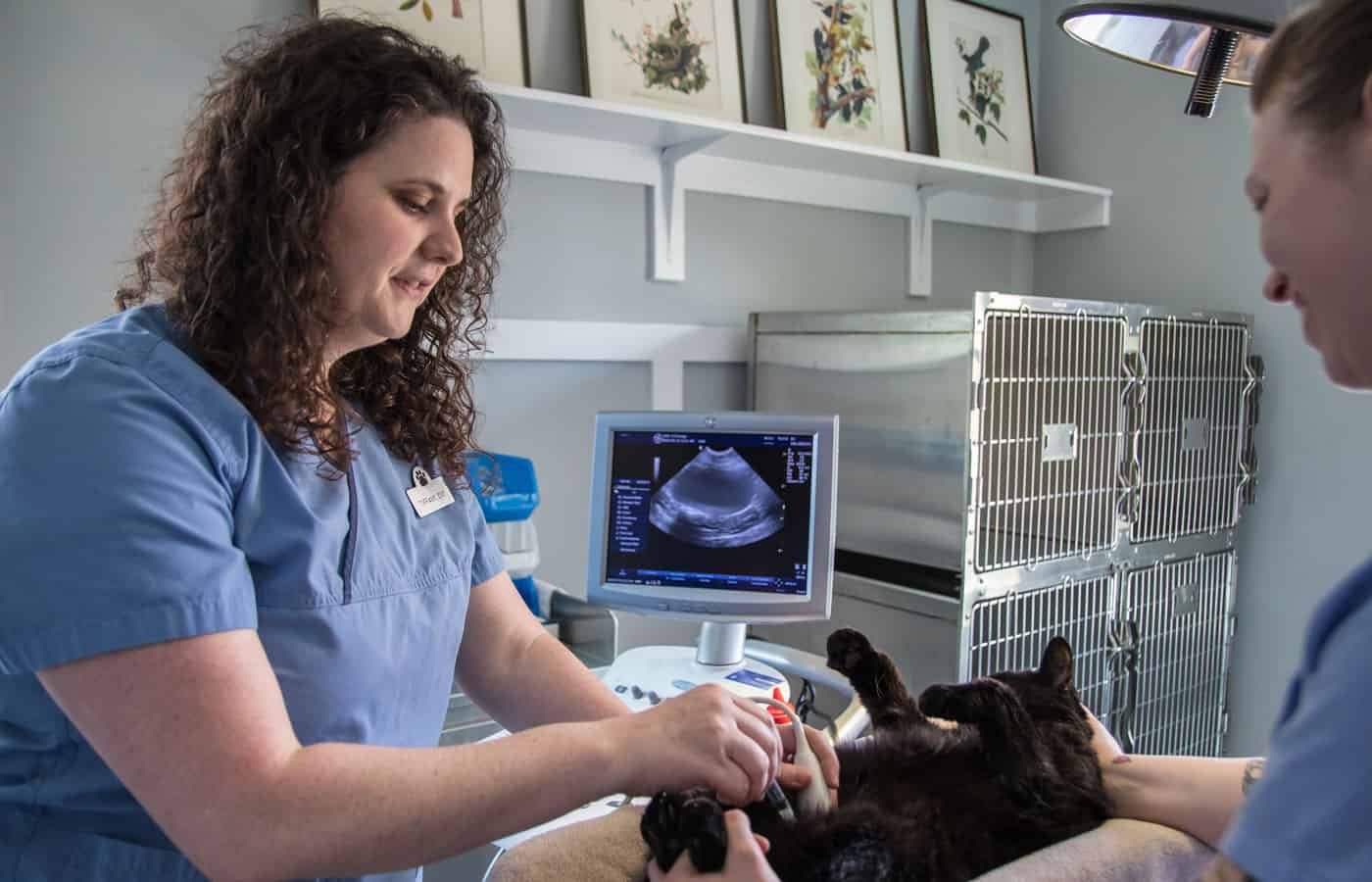 We strive towards cutting edge medicine to provide our patients with the best care possible. Ultrasounds are performed here and aid in forming a quick diagnosis and an effective treatment plan for your pet.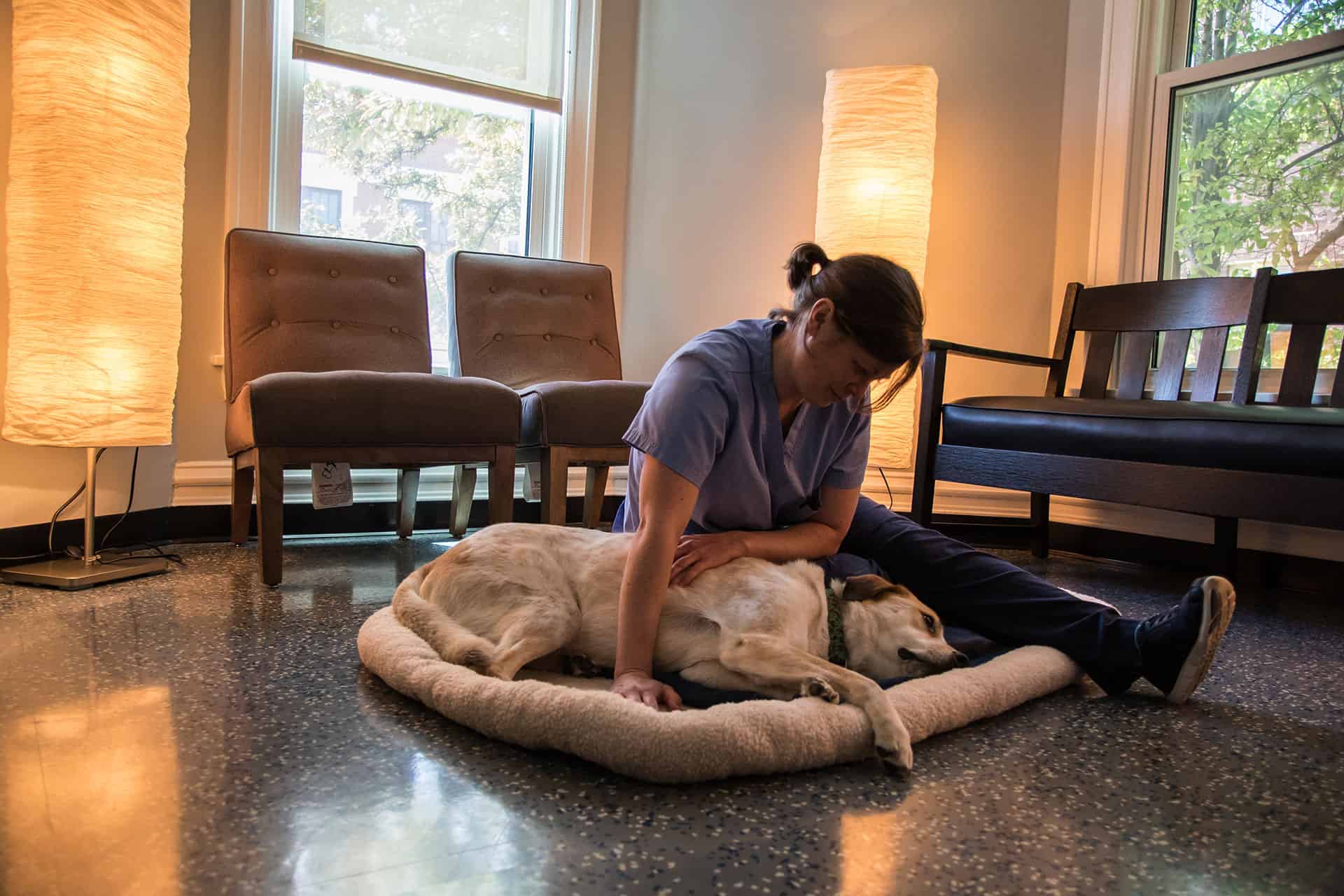 Our Comfort Room : a peaceful site to say good-bye to your friend.