Veterinary Career Opportunities
At Animal Medical Center of Chicago, we are always happy to accept resumes from enthusiastic, pet-loving, hard-working, and team oriented people. We are a Fear Free and Cat Friendly certified veterinary practice located in the Lincoln Park/Lakeview neighborhood of Chicago. If you'd like to learn more about us, please visit MEET OUR TEAM page.
If you're interested in joining our team, please send us your resume.
Possible Veterinary Openings
Certified Veterinary Technician
Veterinary Assistant
Veterinary Receptionist
If you'd like a tour of our state-of-the art- facility, go to  EXPLORE AMC. Additionally, please do not hesitate to contact our Hospital Administrator Nick Anderson at 773.525.3353 with questions about available positions and learn more about who we are. We look forward to hearing from you!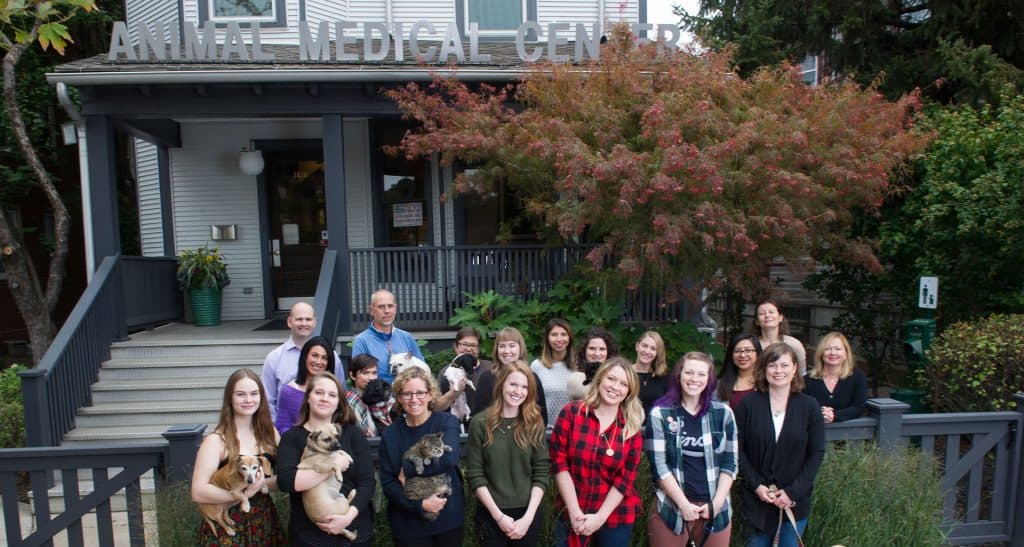 Experience the difference… schedule your appointment today!