We share your goal – happy and healthy pets. Learn more!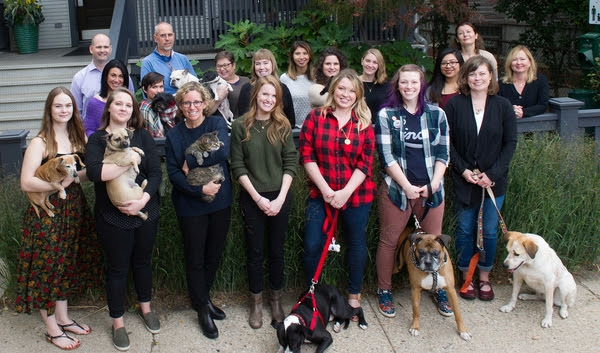 Miscellaneous
In 2015, thousands of dogs in the Chicagoland area were innocently exposed to a newly arrived Canine Influenza Virus from South Korea, called H3N2. Daycare and boarding facilities were voluntarily closed for weeks to minimize viral spread. Dog owners avoided taking their pets to dog parks, daycare and grooming parlors. Many ill dogs presented to …
Canine Influenza: Bivalent Vaccination now available at AMCOC Read More »
Read More »
Thank you for entrusting us with the care of your pet. At Animal Medical Center, your pet's safety is our first concern. All patients will receive a thorough examination and pre-operative blood work prior to your pet's prophylactic dental cleaning. If abnormalities are detected, your doctor will contact you. Please make sure that you are
Read More »
I thought it would be fun to recognize February Pet Dental Health Month with seven of my favorite dental myths. Myth 1: When it comes to dental health, dry food is definitely better than canned food for your pet. For cats, this statement is false. In general, dry is not better for your cat's oral health
Read More »
Sometimes photographs tell a better story than words. Sometimes, together they tell the best story. One month ago, I examined an adorable six-year-old miniature long-haired dachshund named Daphne. She was happy and showing no signs of ill health. Here is a photograph of Daphne on the day of her examination. My physical examination revealed Daphne
Read More »
Experience the difference… schedule your appointment today!