Dear Clients and Friends,
As we watch the devastation of war unfold in Ukraine, it breaks our heart to see the death of loved ones, the displacement of families and their pets, shortages of food, supplies and safe shelter.
The people and pets in Ukraine desperately need our help.
Please join us in helping those in need by contributing to our Ukraine Disaster GoFundMe Campaign. All donations will go to relief efforts in Ukraine and be distributed between the American Veterinary Medical Foundation and the American Red Cross.
To honor our core value of "making a difference in our community" AMCOC will match these charitable donations up to $5,000 per month. Together we can make a difference by supporting people and pets in need.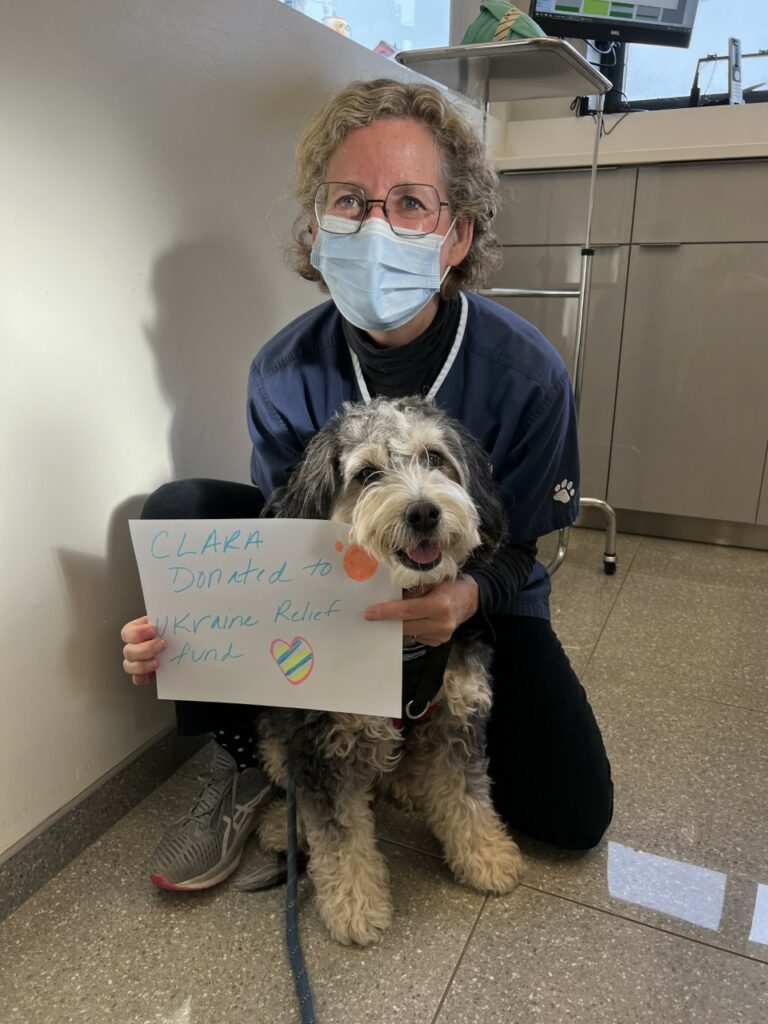 Please email us a photo of your pet making a donation at staff@amcchi.com and we will share it with our Facebook friends.
There is a wonderful saying- "Never stifle a generous impulse" and we believe this applies today. Please donate now!
Thank you in advance for your generosity and kindness.
Sincerely,
Donna Solomon, DVM and the Staff of Animal Medical Center of Chicago