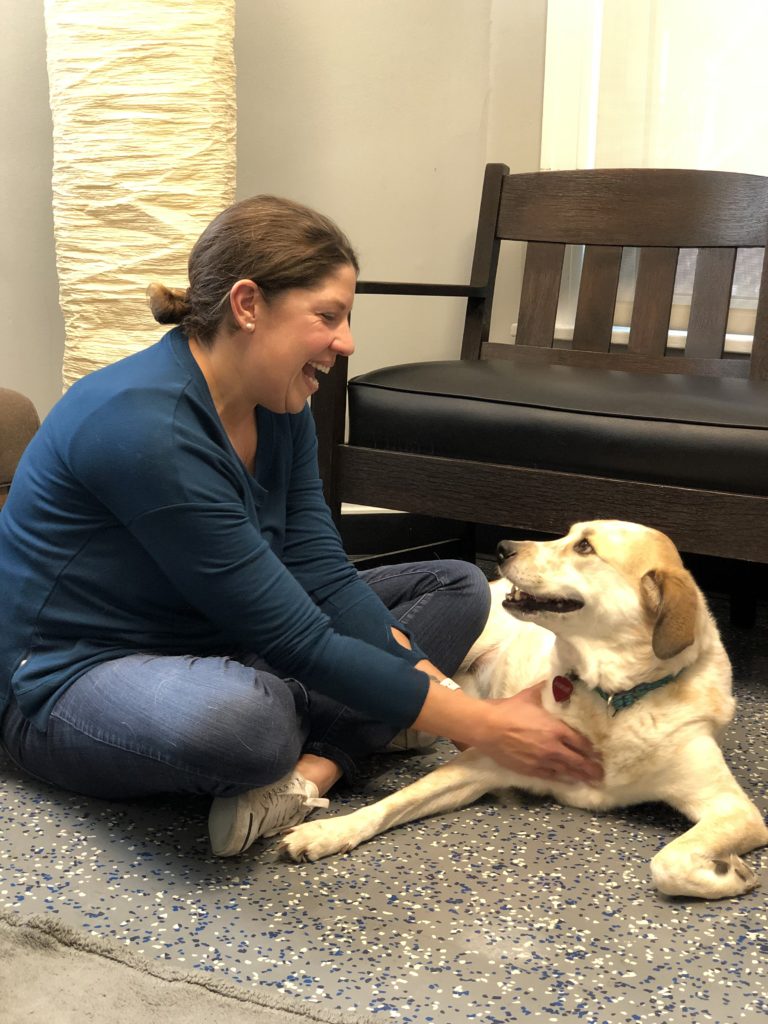 Therapeutic Massage & Laser Treatment
Animal Medical Center of Chicago is now offering therapeutic massage & laser treatment
Animal Medical Center of Chicago is pleased to announce the addition of therapeutic massage and laser treatment to our offerings. In addition to being a complement to our traditional veterinary care for preventative wellness, these services can be excellent tools for pain management and for accelerating healing and recovery from injury or surgery.
Therapeutic massage is the manipulation of soft tissue, including skin, muscle and connective tissue, with the intent of improving blood and lymphatic circulation, addressing tensions to improve range of motion, and offering pain relief, among other benefits.
Laser therapy is a non-invasive and pain-free treatment in which a beam of infrared light deeply penetrates tissue and increases cellular activity. The result is increased circulation, reduced inflammation, accelerated healing, and pain relief.
Individually or in combination, therapeutic massage and laser therapy benefits pets of all ages and health conditions, including those with:
Degenerative joint disease (arthritis)
Hip dysplasia
Intervertebral disc disease
General pain and stiffness
Injuries including strains and sprains
A recent history of surgery
Starting on February 2020, Caragh Reilly, NCCMT will be offering massage and massage + laser therapy sessions at Animal Medical Center of Chicago on Friday mornings.
Caragh is a pet massage therapist who received her certification through the Chicago School of Canine Massage, now Canis Bodyworks. She is nationally board certified through the National Board of Certification for Animal Acupressure & Massage (NBCAAM). Caragh has advanced training in post-surgical, edema (swelling) management, tendon/ligament healing and oncology techniques. She is an instructor with Canis Bodyworks and is a certified FearFree™ pet professional.
Contact us at 773.525.3353 if you are interested in scheduling these services for your pet or to request a phone call from Caragh for the opportunity to learn more.

Experience the difference… schedule your appointment today!