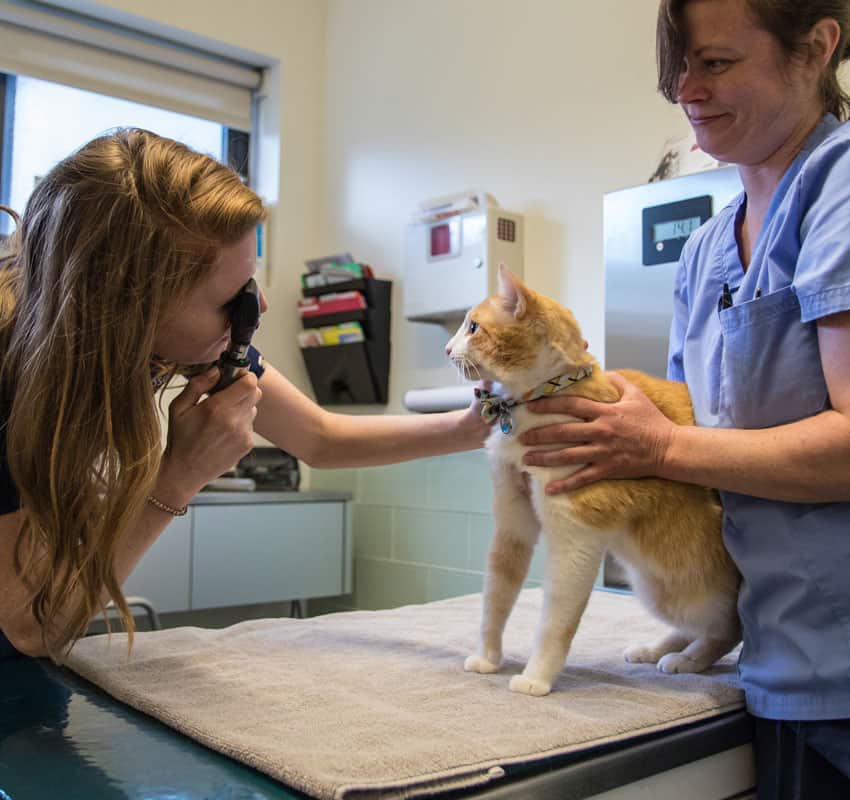 Preventative Dog & Cat Medicine
The goal of every loving pet parent is for their pet to live a long and healthy life. At Animal Medical Center of Chicago, we strongly believe the foundation to good health is consistent wellness care and preventative medicine.

As part of our wellness plan, we recommend "head to tail" yearly examinations to ensure that your pet thrives. This examination provides us a baseline of good health and an opportunity to detect dog & cat diseases in the early phase. It's a time for us get to know your pet.

During your pet's wellness visits, it's also a great time for you to ask questions about your dog's diet or cat's diet, weight, behavior or whatever you desire. We want to earn your confidence and trust.

Vaccinations are an important part of preventing diseases in your pet. At AMC, we do NOT believe in "one vaccination protocol" for all pets. We design a customized vaccine schedule for your pet based on its lifestyle, age and overall health. We also will recommend an appropriate parasite control plan for heartworm disease, fleas and ticks.

These personalized suggestions help your pet live its best life.
Experience the difference… schedule your appointment today!